Our Staff

ALICIA DEVEAU
Alicia comes to AMS, Inc from working in the customer services industry for eight years. After completing her B.S. in Accounting, Alicia has taken on many of the accounting responsibilities for the certification programs. She provides support for the IGCC®/IGMA® and the IGMAC® programs.

BEN BEELER
As co-developer of the Architectural Glass and Metal Technician (AGMT) Certification Program, a newly commissioned initiative for the certification of glass trade craftsmen, Ben travels to training centers, AG&M contractors, industry manufacturers, and construction sites to observe training, best practices, and installation processes for use in the development of the program. He also works closely with staff on the North American Contractor Certification (NACC) Program, participating in on-site assessments as well as marketing efforts. In addition, Ben serves on the IGCC Marketing Sub-committee. Ben is a native of Virginia where he has worked in the architectural glass fabrication industry for almost 35 years.

DAVID JENNESS
Dave is a Proctor / Examiner for the AGMT Certification Program. Dave's responsibilities include but are not limited to administering the knowledge-based test and practical based test. Dave is also involved in the building of new testing rigs and the continuous maintenance of the portable test rigs used in the field. Dave comes to AMS with 35 years technical experience.

DAWN SHANNON
Dawn is one of the Program Coordinators for the AGMT Certification process. Her responsibilities include administrative assistance for both the written and practical exam programs, as well as supporting the certification status process. Dawn is a graduate of Syracuse University with a Bachelor of Science degree in Business and Management Science. She brings to AMS over 15 years' experience in management, operations, training, and customer service from both private and federal government sectors.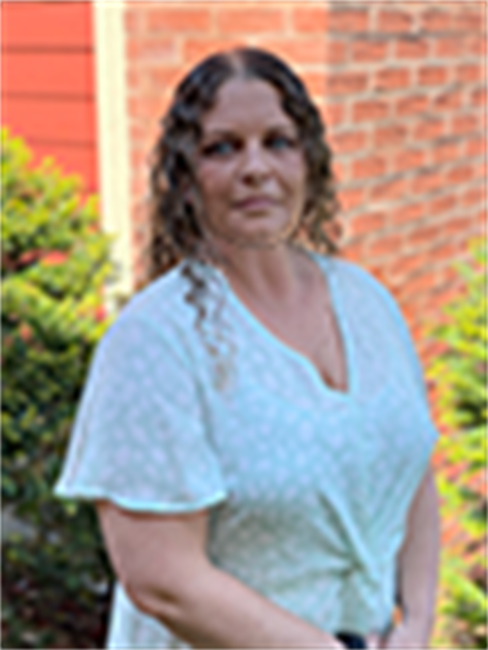 ERIN CONTRYMAN
Erin is a Program Coordinator for the IGCC Program. Erin is responsible for all IGCC/IGMA testing, inspecting, certification, and general administrative duties involved in the operations of the program. Erin comes to us with a vast background in office management across many industries.

JAMES SHANNON

James is the IT Systems Administrator for AMS. He has over 15 years experience in Network Engineering and Systems Administration for the Telecom and Cybersecurity Industries. He ensures that our systems and workflows efficiently serve our customers and allow AMS to provide the highest standards of customer satisfaction.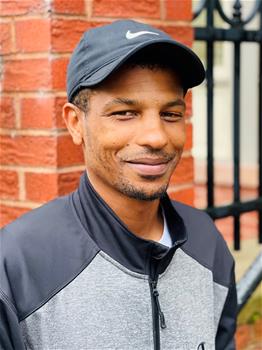 JASON SIMONETTE
Jason is the Field Operations Manager for the AGMT Certification Program. He is responsible for overseeing all field operations related to AGMT Exams. Jason ensures that the needs of both the AGMT examiners/proctors and clients are met throughout the certification process. Jason is an Army veteran with multiple deployments overseas. He brings over 10 years of experience managing construction projects both big and small.

JOHN KENT
President of AMS, John's overall responsibility is management of AMS and operations of all certification activity. John believes that AMS's role is to facilitate the certification process within the parameters of the rules of that specific program. Certification is often a necessity of current business, when the staff at AMS does their jobs correctly, clients find the entire process helpful and efficient. The attainment of a successful conclusion is what John enjoys most about his job. With a BS in Engineering, and over twenty-five years of operational procedures development and product compliance testing and certification experience, twenty-two with direct involvement in the glass and fenestration industry, John is a renowned expert in his field.

JON CHURCH
​Jon is our Junior Software Developer. As part of the Development Team, his responsibilities include assisting the Senior Developer in the planning, maintaining, and developing of web, desktop, and mobile software applications. Jon has a Certification in Software Engineering from General Assembly and also holds a M. ED in Higher Education from the University of Virginia and a B.S. in Sports Business from James Madison University.



KELLY JENNESS
Kelly is the Business Manager/Auditor Coordinator for AMS. She provides management of accounting/payroll, employment, and compliance with policies and procedures that relate to company personnel. She is responsible for Auditor coordination; ensuring that program needs/deadlines are met and conducts audits for the IGCC/IGMA and SGCC Certification programs. She also provides support to SGCC answering technical questions for the program. Kelly brings 10+ years of management experience working at a non-profit facility giving her a deep appreciation for contributing to the vision and goals of AMS.

KEN POTTER
Ken is the Lead Software Developer for AMS. He is responsible for the architecture and continuous improvement of AMS' line-of-business software applications. Ken is a graduate of SUNY Oswego with a BS in Psychology, and extensive studies in Philosophy and Business. Ken has 20+ years of experience in custom software consulting and development, database management, and cloud engineering.

KRISTIN BEST
Kristin is a Program Coordinator for the SGCC Certification Program. Kristin's responsibilities include reviewing reports and processing plant audits. Kristin also corresponds directly with current and prospective SGCC participants daily, helping to answer questions and carry out various clerical duties related to the program. Kristin enjoys helping others, currently she has 15 years' experience in the customer service industry.

LINDSAY BOVA
Lindsay is the Program Coordinator for the NACC and AGMT Certification Programs. She is responsible for administrative duties and involved in day-to-day operations of AGMCC. She works closely with the programs' contractors and glaziers. Lindsay has 15+ years in customer service experience. She also has a vast management background across different industries. She enjoys helping others along with helping contractors and glaziers with their certification needs..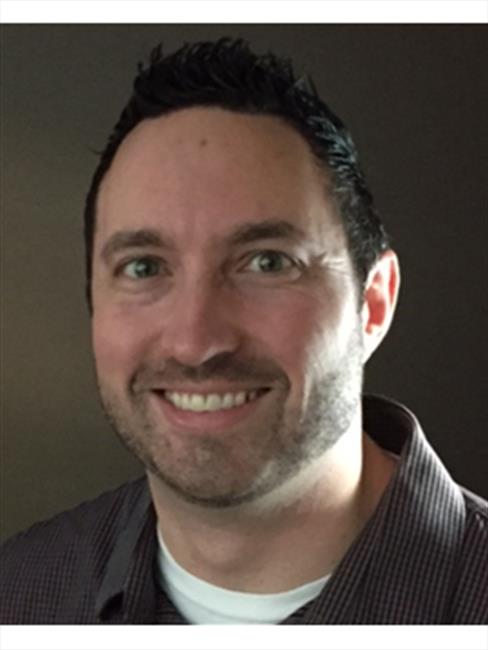 LUCAS WENZEL
Lucas is a part of the WDMA/NFRC, WDMA/Hallmark, IGCC, and SGCC Certification Programs at AMS. His duties include overseeing the WDMA Hallmark and NFRC programs as well as reviewing reports for these certification programs. He also is an inspector for WDMA/NFRC, WDMA/Hallmark, and IGCC/SGCC. His 14 years of experience in the window and door manufacturing industry and 2 years as a Thermal Simulator has earned him the experience and knowledge needed to fulfill the daily needs and demands of the certification programs. He has also earned a certificate in supervisory management and an A.A. degree in criminal justice.

MITCH MAJEWSKI
Mitch works as technical manager for certification labs and, the IGCC and SGCC programs. Mitch developed the SGCC and IGCC training coordination, incorporating interactive laboratory training into each program. While the primary focus of his time is spent on special projects, he also spends a fair amount of time auditing plants and testing labs. He graduated from SUNY Morrisville with a bachelors degree in application software development, using his experience to solve and enhance all IT practices in-house.

OLIVIA AUBIN
Olivia is a Program Coordinator/Auditor for the IGCC/IGMA and SGCC Certification Programs. Her responsibilities include reviewing reports and working closely with both plants and testing labs. Olivia brings with her many years in the customer service industry.

REGAN BROOKS
Regan is the program coordinator for both the Hallmark and NFRC Certification Programs, including audit processing, product certification, and client assistance. Additionally, his responsibilities include website maintenance and day-to-day operations. Regan comes from 7 years of experience in the Customer Service Industry and has a bachelor's degree in Business Administration in Marketing from SUNY Fredonia.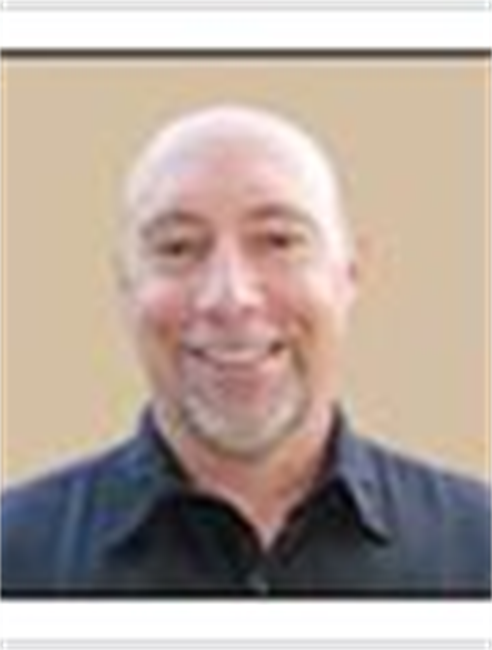 RIC MARKWAY
As AMS' Auditor/Inspector for NFRC, WDMA Hallmark, IGCC/IGMA, SGCC and NACC Certification programs, Ric has traveled around the world visiting several glass and window/door plants. Ric is also AMS's technical reviewer for WDMA Hallmark air, water, structural window/door test reports, Texas Dept of Insurance (TDI) evaluation report submittals and training coordinator for auditors. He enjoys working with engineers and quality managers on the cutting edge of technical improvements in the industry, and making a difference in the safety aspects, technical improvements, structural integrity, and thermal performance of the building products AMS helps gets certified. Ric has a BS in Forestry - Wood Technology, and over 30 years' experience in administration of certification/inspection programs.

SARA CONNOR
Sara is the Program Coordinator for the SGCC Certification Program. In addition to assisting with the day-to-day operations of the program, Sara's responsibilities include reviewing test reports, audit reports, helping new applicants, and working closely with existing participants. Sara comes from 16 years' experience in the customer service industry.

SCOTT KENNETT
Scott is the AGMCC Program Manager, managing the day-to-day operations of the NACC and AGMT Certification Programs. Scott is responsible for the supervision and implementation of both program's policies and procedures. Scott graduated from the United States Military Academy at West Point in 2011 with a Bachelor of Science Degree in Military History. Following graduation Scott served in the 10th Mountain Division (LI) as an Infantry Officer deploying twice to Afghanistan as a Platoon Leader. After completing his service obligation Scott attend Syracuse University earning his MBA in 2019.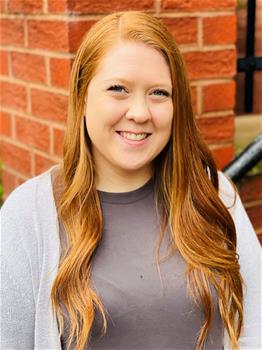 TAYLOR ROWE
Taylor is a Program Coordinator for the SGCC Certification Program. Her responsibilities include processing plant audits and reviewing test reports. She comes from 8 years of experience in the customer service industry, and enjoys helping others.

TERRY SCHAEFER
Terry is the Quality Manager at AMS, Inc. He's responsible for maintaining and improving the Quality Management System as well as organizing quality assurance initiatives. He has a background in engineering and quality control. Terry is a graduate of Purdue University - South Bend, where he earned a degree in Organizational Leadership and Supervision.

TONYA CUMOLETTI
Tonya is the Program Coordinator for AMS. She assists with the day-to-day operations within the Human Resources department to meet the company's needs and goals. Tonya also assists all certification programs with processing as a key team player ensuring that program requirements are met. She graduated from SUNY Jefferson with an Associate Degree in Business Administration and has 15+ years customer service experience. In an ever-growing industry, Tonya's combined growth and knowledge in assisting clients has been an asset to the AMS team.